The Eye Pendant
Regular price

Sale price

$42.00
Shipping information

These items are all handmade to order and require approximately 10 business days to be made.
Returns information

These items are returnable. Return information should be included inside your package. If is not or you have further questions, please email collin@brazosgoldworks.com.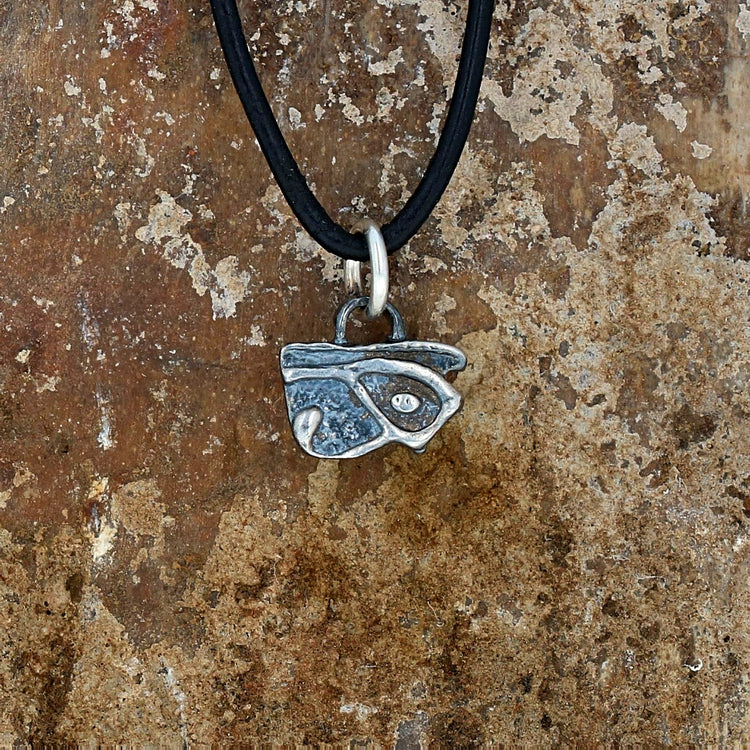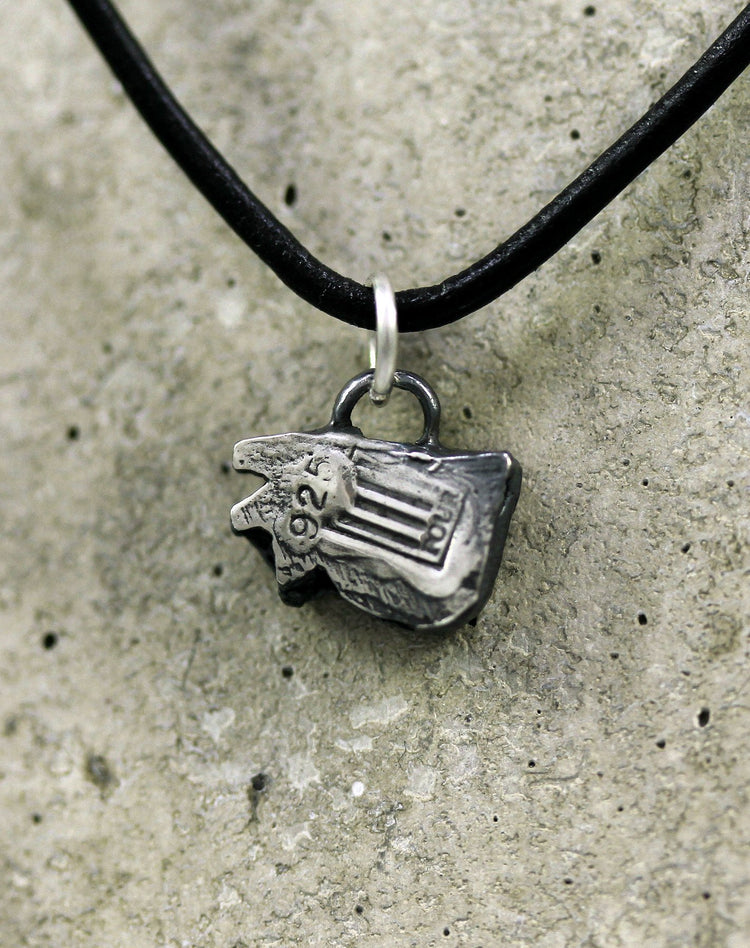 Product Details
The Eye of Horus is cast from an ancient Egyptian bead. This ancient Egyptian design is the symbol of good health, royalty, power, and protection. The Eye of Horus is personified in the goddess Wadjet and who was one of the first Egyptian deities. This symbol is often called a Wadjet, or Eye of Horas. These symbols were often used in funerary pieces as symbols of protections for the afterlife. 
Horus is an Egyptian sky gold represented pictorially as a falcon. His right eye represented the sun god Ra and the symbolism of the Eye comes from the marking around the eye of a falcon, including the characteristic teardrop shape found beneath the eye. 
Our Eye of Horus is cast from an ancient Egyptian bead dating between 600 and 300 BCE. We made a mold of this fascinating artifact and cast it in a lustrous sterling silver.  
Product Specifications:
Length: 0.445 inches (11.25 mm)
Width: 0.385 inches (9.78 mm)
*Measurements are approximate
Necklace Options: Fine sterling silver chains and 14K solid gold chains are available with this necklace. Chains are a solid 1.5 mm cable chain with a lobster claw. These necklaces are not handmade by Brazos Gold Works. Availability varies. 
Because each of our items are handmade it could take up to 10 days to make and ship your order. If you would like to check and see if we have the item available on hand for immediate shipping, or to inquire about any of our pieces please email us at info@brazosgoldworks.com.